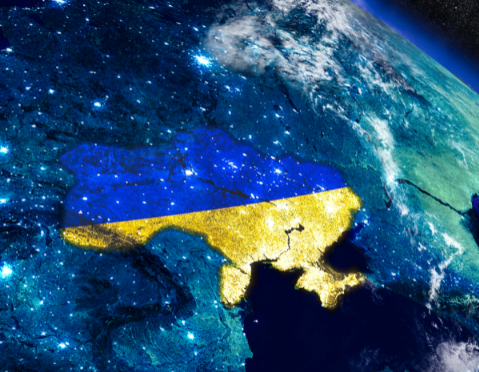 On February 24th, Russia launched an invasion of neighboring Ukraine after months of threats, instigations, and a military build-up on its borders.
In the seven days since the invasion began, several companies, including leading tech giants, have severed ties with the country and pulled their products in protest: Axios is keeping a running list:
Google and Meta – Blocked Russian state media from selling ads on their sites.
GM, which sells only about 3,000 cars a year in Russia, says it will suspend exporting vehicles.
Ford suspended operations.
BMW stopped shipments and will stop production in Russia.
VW paused delivery of Audis already in Russia so it can adjust car prices to reflect the decline in value of the ruble.
Harley-Davidson suspended shipments to Russia.
Apple paused product sales and limited services (including Apple Pay), on top of ceasing exports to Russia and restricting features in Apple Maps in Ukraine to safeguard civilian safety.
Dell stopped selling products.
Walt Disney is pausing film debuts in Russia. Warner Bros., Sony, Paramount and Universal say they won't release films in the country.
The invasion was met with a sharp rebuke from the United States, the European Union, and NATO allies.
Ukraine is home to hundreds of startups, large tech firms, and includes offices of some of the world's biggest technology brands. "There are larger tech companies that have both R&D operations out of the country as well as teams providing more localized services, ranging from content to ad sales," noted Techcrunch. Several tech giants commented on the invasion and how they are working to keep their people safe and operating.
Uber – which has operated in Ukraine since 2016 and is present in nine cities, paused operations within the country. Uber offered Kyiv-based employees and their immediate families temporary and voluntary relocation to other parts of Ukraine or other countries.
"Our focus continues to be doing whatever we can to protect the safety of Uber riders, drivers and employees. We have a cross-functional team monitoring the situation very closely and will restore service as soon as it is safe to do so," Uber told TechCrunch.
Lyft – Estimated to have around 60 employees in Ukraine and wrote in a December blog post that it had plans to expand its Kyiv office, which opened in April, according to Reuters.
"Our priority is the safety and wellbeing of our team members in Ukraine. We're providing financial support for emergency preparedness and for those who wish to temporarily relocate, increased time off and additional mental health resources. We're closely monitoring the situation and will continue to evaluate our response as necessary," Ashley Adams, a Lyft spokesperson, told TechCrunch.
TikTok
"The safety of our community and our employees is our top priority," a spokesperson from TikTok said in a statement provided to TechCrunch. "We take action on content or behavior that threatens the safety of our platform, including removing content that contains harmful misinformation, and will continue to monitor and dedicate resources to the situation as it evolves."
Facebook
Nathaniel Gleicher tweeted about Facebook's Special Operations Center with native speakers to "closely monitor the situation and act as fast as possible." The platform also deployed a feature in Ukraine that "allows users to lock their account."
Twitter
Twitter shared best practices for security in English and Ukrainian, including a suggestion to deactivate accounts if that proved to be the safest approach. The company urged users to employ two-factor authentication, strong passwords and email and phone number confirmations for actions such as password resets. It advised users to be careful about disclosing personal information, and to disable tweet location data.
Financial sanctions have isolated Russia from the rest of the world. Businesses operating in Russia have an increasingly limited ability to collect revenue or pay workers and suppliers, noted Axios.
The New York Times also noted how "For many of the companies, including Facebook, Google, Twitter, the war is an opportunity to rehabilitate their reputations after facing questions in recent years over privacy, market dominance and how they spread toxic and divisive content.