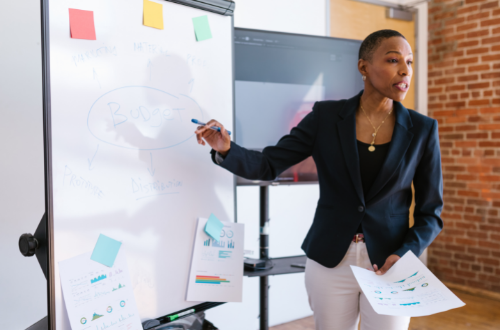 Researcher Chia-Jung Tsay, an associate professor at the University of Wisconsin-Madison, shared the findings of a recent multi-part study with the Wall Street Journal, noting that the factor that swayed VCs the most was body language from entrepreneurs that showed passion.
"Certain aspects of information such as visuals and visible passion really lead decision makers," said Dr. Tsay in the report. The studies included 1,855 VC investors who all reviewed 19 pitch competitions.
"Participants who saw only short snippets of silent videos were able to select the correct competition winner out of three possible contestants 52% of the time," Dr. Tsay says.
The research holds important lessons for entrepreneurs, as well as investors, she notes in the article. "Most company founders know that showing passion is important, but often they become focused on getting all the information they can into a pitch. It's crucial for them not to forget to display how much they care about their company, she says. "When we're investing so much time in building these startups, sometimes we might neglect our softer skills or characteristics."
According to the Wall Street Journal, "the studies took place over the course of 10 years and sought out pitch presentations of diverse teams—so, even with different cultural norms of projecting passion, participants were able to designate winners."