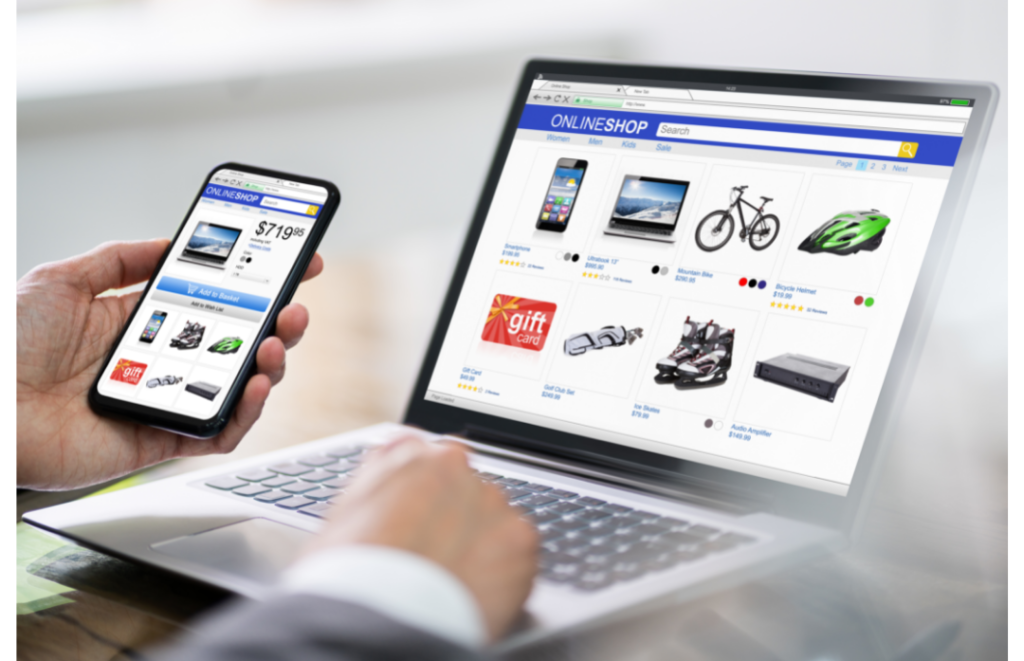 Drupal is one of the most popular Content Management Systems (CMS) worldwide, powering more than 1 million web sites and counting. In November, after over a decade, Drupal 7 will reach end of life (EOL). When a version of Drupal reaches EOL, the open-source Drupal community will no longer work on that version. Meaning, no new features will be developed and no bugs like security issues will be patched. Upgrading a Drupal website to an updated version is no longer a task that can be pushed aside. 
Enter Drupal 9: the most flexible enterprise grade content management system platform in the market. Richer media management, powerful visual design, future focused architecture, and seamless integrations are among the many benefits of Drupal 9. Drupal is one of the best options for a comprehensive CMS that delivers an incredible digital experience due its scalability, reliability and most importantly, flexibility to allow enterprises to customize their sites how they see fit.
Even with the amazing new features of Drupal 9, the thought of having to navigate an upgrade can feel daunting and overwhelming for many enterprises. That doesn't have to be the case. For more than a decade, CI&T and our partner Acquia have worked together to successfully complete thousands of innovative enterprise-level Drupal builds and migrations, including our own recent upgrade.
The ongoing partnership between the two companies combine CI&T's cutting-edge Drupal development expertise with Acquia's Drupal cloud platform to deliver powerful, advanced content management systems for global enterprises. With our teams' deep experience in Drupal, we can significantly reduce the time, resources, and labor required to complete enterprise-level migrations.
Today's global companies can have dozens or even hundreds of websites, addressing different products, regions and services. Approaching a migration for several sites requires a comprehensive strategic plan that factors in technical and business requirements, costs, skillsets, and security, among others. We advise our clients to use a "bucket" strategy to group sites based on whether they should be disabled, migrated to another platform, migrated to Drupal 9 using automation or completely redesigned due to their complexity.
When it's time to execute, we recommend enterprises map their Drupal 9 upgrade strategies to these four migration milestones:
Initial Analysis
At the beginning, it is important to analyze the content structure, assets, and the portion of contributed modules versus custom modules in order to prepare for the actual upgrade. This evaluation will help you decide what can be automated and what will need to be built from scratch in the new Drupal platform. Acquia flight path offers a free migration analysis to help speed up the process and reduce risk.

Automation
In this phase, we recommend leveraging tools to automate aspects of your content, setup controls, and contributed modules to simplify the migration.The list of automated Drupal migration tools are growing for do it yourself, simpler sites. For more complex builds, these tools can help with the basic pieces and serve as a solid starting point to get the process moving.
Redesign
The majority of enterprise level CMS need some level of customization. Our teams work hand in hand with clients to manually address critical areas of the CMS like front end redesign, development of custom modules, rebuilding views and adjusting certain settings to ensure full functionality post-migration. We are Acquia certified in Drupal 9 site building, and front and back end specialists, and have an extensive track record supporting global businesses with their custom redesigns.
Test & Launch
For complex and large scale projects, it makes sense to split the migration process in phases. This approach allows you to systematically alleviate issues at each step and makes it easier to execute on your rollback plan if necessary. Creating a solid communication plan and governance structure to prepare stakeholders for the change is also critical at this phase of the migration.

In general, Drupal offers different approaches to check and prepare your site for an upgrade. There are many tools and resources available to support the upgrade and help in deciding what content to migrate. Acquia Migrate Accelerate PLUS Acquia's latest flight path solution can help reduce risk and increase time to market.

With Drupal 7 reaching end of life status, there is a tremendous opportunity to upgrade your content management systems with the latest Drupal features and enhancements to deliver an unparalleled digital experience for users. Dries Buytaert, Acquia's CEO and founder of Drupal, notes "The big deal about Drupal 9 is … that it shouldn't be a big deal." I couldn't agree more, and these steps will ensure a rapid and effective upgrade to take advantage of all that Drupal 9 has to offer.
Luis Ribeiro is the Head of Engineering at CI&T. He has more than 15 years of software development experience, working closely with large global enterprises to deploy advanced technology to support their business growth. Ribeiro and his team at CI&T deliver sophisticated software engineering services focused on marketing technology, customer relationship management systems, and ecommerce platforms. He is an expert in Drupal and DXP Enterprise Architecture, having completed thousands of projects for global companies across industries.