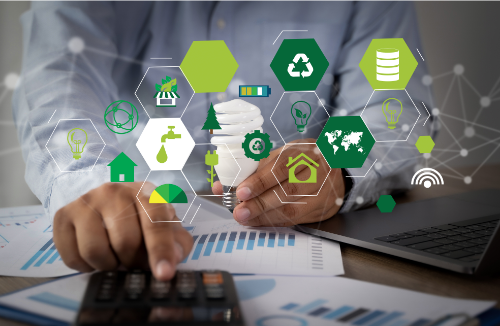 The Securities and Exchange Commission (SEC) recently said for the first time that public companies must disclose how they affect the climate, giving investors a clearer picture of the risks that climate change might pose to companies.
The rules are aimed at pushing companies to disclose greenhouse gas emissions and the risks they face from climate change. By holding companies accountable for their impacts on the environment, investors can have more say and information to force changes to business practices and help them better assess climate-related risks.
Brian Stafford, the CEO of Diligent Corporation, recently shared his perspectives on how companies can adapt to these new mandates with Fortune. Here are the highlights from that report:
Treat meeting ESG metrics as a business imperative, embedded throughout their organization. Leaders need to establish clear processes and procedures to communicate ESG goals; empower implementation; and create transparent reporting pathways back to the C-suite and boardroom to avoid any blind spots that could hide ESG risk.
Measure ESG metrics, because you can't manage what you don't measure. Without measurement there can be no accountability and incentive structures cannot be adapted to expand beyond bottom line financial performance.
Disclose their performance against established ESG metrics. As the SEC rule makes abundantly clear, we are headed to more ESG-related disclosure, not less.
Invest in modern technology and training to establish and communicate expectations, measure performance, and disclose results. These investments are a foundational part of executing on the first three steps.
In a media briefing with reporters, SEC Chair Gary Gensler said "the proposed rules would not only help to protect investors but also respond to a barrage of requests for greater clarity about corporate carbon emissions.
"I really do think that the SEC has a role to play here when this amount of investor demand and need is there."
Going forward, most Wall Street watchers expect the SEC and other regulatory bodies to continue pushing for more climate-friendly policies and disclosures. Stafford summed it up by saying "This climate disclosure rule is a loud reminder that business leaders across the globe—regardless of the depth of the crisis of the moment—need to get down to the practical work of measuring impact across the full range of ESG issues. The long-term sustainability of their organizations requires it."