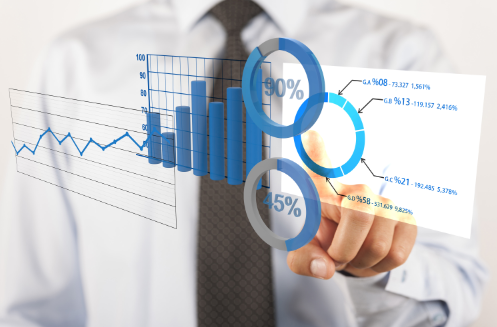 A digital experience platform (DXP) makes it possible for organizations to quickly deploy new innovative offerings and services to engage customers through more personalized experiences. A DXP is an integrated, centralized enterprise platform that allows organizations to differentiate themselves from their competitors, drive more customer engagement, and, ultimately, more revenue.
As consumer expectations continue to evolve, companies must ensure their digital transformation efforts are agile enough to drive high levels of customer satisfaction.
As a next-generation content management system, a DXP tracks the customer journey throughout the entire lifecycle of a purchase and allows them to create meaningful experiences. Deploying a DXP enables an enterprise to deliver real-time, richer, more connected, and more personalized experiences to customers across numerous touchpoints. Like any new digital transformation effort, building an effective DXP requires a combination of strategy, digital expertise, and engineering.
Having spent more than a decade designing and deploying DXPs, here are three key advantages of investing in these next-generation applications:
Platform Agnostic
Platform agnostic DXPs enable any enterprise to deliver a consistent digital experience to its users across all communication channels and devices, regardless of the organization's existing infrastructure.
The key is to focus on the desired business outcomes to decide on the right platform to build upon. Those goals and objectives drive the DXP roadmap and help the development team select the right technologies to meet an organization's KPIs.
In addition, since the number of digital channels is constantly increasing, it's difficult for companies to collect and analyze data because it is housed in multiple locations. An open DXP solves this issue by gathering and arranging data from across all channels and touchpoints in one content hub, enabling enterprises to move quickly based on market feedback.
Measurability
DXPs provide a simplified, streamlined platform to measure the success of marketing strategies. Organizations that use DXPs are constantly deploying and enhancing portals, websites, mobile, and other digital experiences, and having analytics available 24/7 is a significant advantage for any enterprise.
A DXP gives you measurable data that you can use to make more informed decisions on how customers interact with your content and take action based on the personalized offerings you are delivering. For ecommerce companies, for example, a DXP can analyze and measure how successful you are in increasing conversions or delivering the right products and offerings to the right customer.
We partnered with a leading retail bank to redesign their website with a focus on developing a more dynamic, personalized content experience. The redesigned website incorporated new technology to capture user data, utilizing customization to increase conversions. The results were a better understanding of user intent through tailored content and A/B testing capabilities, highlighted by a 50% decrease in bounce rate and a 50% increase in new unique users.
Fully Integrated
Integrations are another tremendous benefit of a DXP. A well-designed DXP integrates numerous products from a variety of third-party vendors into one centralized system, allowing them to all work together effectively.
This gives enterprises the flexibility to integrate third-party products that you may already be using, including customer relationship management systems or enterprise resource planning systems, or an application that meets other business needs.
Developers can also include pre-built integrations that can be easily turned on when necessary. The plug-and-play nature of an open DXP keeps an enterprise agile and at the forefront of today's fast-moving market.
DXPs help enterprises to better interact with customers across their entire digital journeys. They provide a range of benefits and can be easily deployed across any platform, improve measurement, and can connect to any application already in use. With a DXP, you can target consumers more precisely, create more customized user experiences, and improve the effectiveness of your marketing campaigns.
Luis Ribeiro is the Head of Engineering at CI&T. He has more than 15 years of software development experience, working closely with large global enterprises to deploy advanced technology to support their business growth. Ribeiro and his team at CI&T deliver sophisticated software engineering services focused on marketing technology, customer relationship management systems, and ecommerce platforms. He is an expert in Drupal and DXP Enterprise Architecture, having completed thousands of projects for global companies across industry.