Microsoft is reportedly planning to launch a version of its search engine Bing that uses the artificial intelligence behind OpenAI's chatbot ChatGPT, according to The Information.
The new feature could launch by the end of March and aims to challenge Google. In a blog post last year, Microsoft stated that it planned to integrate image-generation software from OpenAI, DALL-E 2, into Bing. Microsoft and OpenAI declined to comment on the report.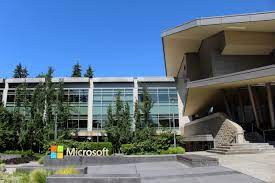 In 2019, Microsoft invested $1 billion in OpenAI and formed a partnership to develop AI supercomputing technologies on Microsoft's Azure cloud computing service. ChatGPT, OpenAI's latest chatbot, was made available for free public testing in November. It is designed to mimic human conversation based on user prompts and can respond to a variety of questions while imitating human speaking styles.
Led by Sam Altman, OpenAI uses a generative pre-trained transformer (or GPT) large-language model to help create its answers and provide responses. Google (GOOG) (GOOGL), which has been instrumental in transformer technology in the past, has its own large-language model, Language Model for Dialogue Applications, or LaMDA.
LaMDA gained recognition earlier this year after a former Google (GOOG) (GOOGL) engineer, Blake Lemoine, claimed the chatbot was sentient. Lemoine was later fired from the company, as it and other researchers said there was no evidence to support Lemoine's thesis.
According to the report, Microsoft hopes the OpenAI-Bing collaboration could help the search engine draw more users and boost ad revenue. The Information noted that the company generated $11.6 billion in ad revenue from its search, MSN.com and other news products in the 12 months ending in June, a 25% increase from the year prior. According to The Information, Microsoft doesn't break out ad revenue from Bing, but it contributes most of the revenue in that segment.