A new study by Innovative Bioanalysis Laboratory has confirmed that Aura Air's smart air purification devices are highly effective at eliminating the airborne pathogens that contribute to Respiratory Syncytial Virus (RSV). RSV is the number one reason children are admitted to hospitals and can result in around 58,000 annual hospitalizations and 100 to 300 deaths among children under 5 in the US alone, according to the Centers for Disease Control and Prevention. The study showed that Aura Air's system successfully filters and removes 99.997% of airborne RSV.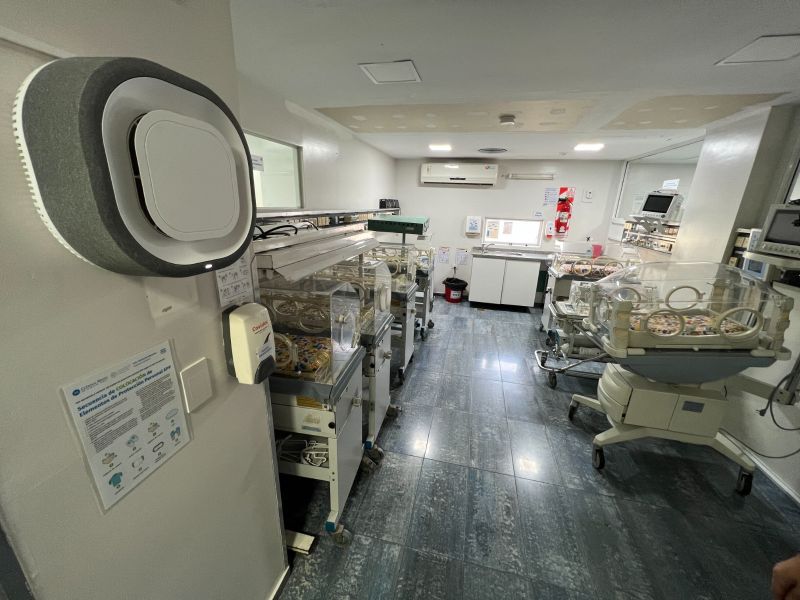 Roei Friedberg, CEO of Aura Americas, said: "The results of the latest study demonstrate the effectiveness of our four-stage disinfection and purification system to fight the virus in the air. Young people are being hospitalized at alarming rates, overwhelming emergency rooms. Hospitals can count on Aura Air for modern solutions to get through this tripledemic crisis."
Aura Air has partnered with schools, hospitals, and medical associations including the New Jersey Hospital Association (NJHA) to help combat the spread of RSV, COVID-19, and the flu. The NJHA's Senior Vice President, Michael A. Guerriero, said: "Aura Air's advanced air purification and disinfection technology provides a welcome line of defense against these highly contagious viruses. Our partnership is focused on supporting New Jersey area hospitals and their front-line heroes as they battle the tripledemic."
Sheba Medical Center and Innovative Bioanalysis Laboratory also confirmed that Aura Air successfully filters and removes 99.99% of airborne SARS-CoV-2 and 99.98% of Influenza A (the "flu"). Aura Air's system is designed to reduce air particles of even more resistant viruses.
Aura Air was founded in 2018 and is now helping to purify the air in homes, hospitals, schools, businesses, hotels, restaurants, buses, and nursing homes in over 87 countries. Its patented technology filters and disinfects indoor air through a unique four-stage purification process that captures and kills 99.9% of viruses, bacteria, germs, and allergens. The company is headquartered in Israel with global offices in the US and India.