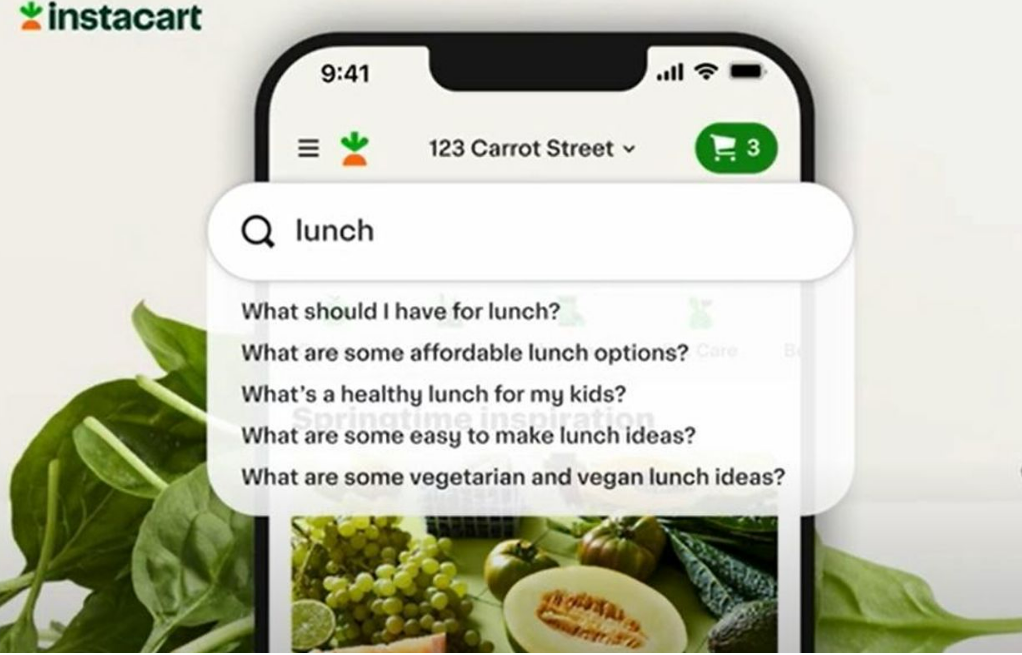 Instacart Inc. has announced that it will be integrating OpenAI's ChatGPT chatbot technology into its grocery delivery app, making it the latest company to employ the human-like artificial intelligence tool to enhance its customer service, marketing, and other automated tasks. The news was reported by the Wall Street Journal.
Instacart's new search engine will utilize the chatbot to respond to users' food-related questions such as recipe ideas, ingredients, healthy meal options, and more. The search engine's responses will be in the form of a dialogue rather than a list of search results, thanks to ChatGPT's language software. Instacart plans to roll out the new feature, known as "Ask Instacart," later this year, noted the report.
According to JJ Zhuang, Instacart's Chief Architect, grocery shopping involves a lot of thinking and planning, which makes it the perfect use case for AI. Cognitive load is a significant factor in decision-making, and users must consider household budgets, nutritional value, seasonal produce, cooking skills, and meal preparation times. The new search tool, Ask Instacart, will tap data from more than 1.5 million products available at 75,000 grocery stores in Instacart's partner network.
Since its launch in November, ChatGPT has produced a slew of ChatGPT-integrated business apps. Companies like Microsoft and Snapchat have integrated ChatGPT technology into their Bing search engine and AI-powered chatbot, respectively. Shopify Inc. is also experimenting with ChatGPT.
However, as the report points out, some corporate technology chiefs remain cautious about integrating ChatGPT into their technology stacks, citing concerns over data limitations, security, and the tool's reputation for producing unpredictable results. Microsoft was forced to limit the number of questions that could be fielded by its ChatGPT-enabled search engine after users complained of inaccurate and even disturbing results.
Instacart's Mr. Zhuang said that the new search engine will only work within food-related topics, and users won't be able to give it broader directives such as writing an essay.
Before launching the new search engine later this year, Instacart plans to do a lot of testing. Instacart processed $29 billion in sales across its platform last year, with positive net income generating over $100 million in adjusted EBITDA.