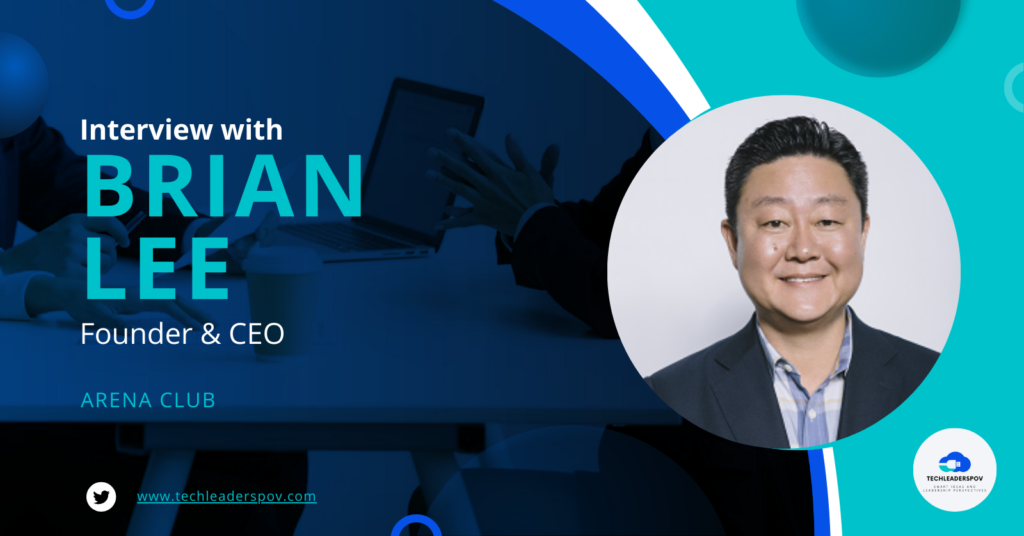 As part of our Executive Spotlight, TechLeadersPOV spoke with Brian Lee, the Founder & CEO of Arena Club, a digital marketplace for showing, trading, and saving card collections. Lee was also the Co-Founder and CEO of The Honest Co. and Co-Founder and President of LegalZoom.com. Currently, he is also the Managing Director of BAM Ventures, serving in this capacity since 2017. The company counts Former Major League Baseball Player Derek Jeter as a founding partner.
Can you tell us a story about what brought you to start Arena Club? 
As baseball card collecting was thrown into overdrive when the pandemic forced us all to stay home, many enthusiasts dug their collections out of the attic, rediscovering their passion for card collecting and sharing it with their children or grandchildren.
Instead of hiding their cards in shoe boxes in a closet, anyone can share and display them in their personal online showroom or on their mobile device, anywhere they go. If they are a buyer or seller, our advanced grading process combines AI-powered computer vision and expert graders to ensure accurate, transparent, and objective results. This way, buyers and sellers don't have to worry about a card's true worth.
We then vault the cards in a secure 24/7 video surveillance facility with temperature and moisture control. Every card is fully-insured and protected. The showroom is your digital collection of graded and vaulted cards that you can organize just like binders back in the day. You can also create collections of your favorite player, team, rookies, and autographs—however you want. You can even add a personal touch with a description. A main feature of Arena Club is that you can buy, sell, and trade instantly. We record everything on the blockchain for added security and transparency, so you never worry about authenticity, fraud, wait times, or lost mail. There's also no more worrying about fire damage, theft, or someone tossing your cards out accidentally. It's an excellent way to preserve a treasured collection for generations to come.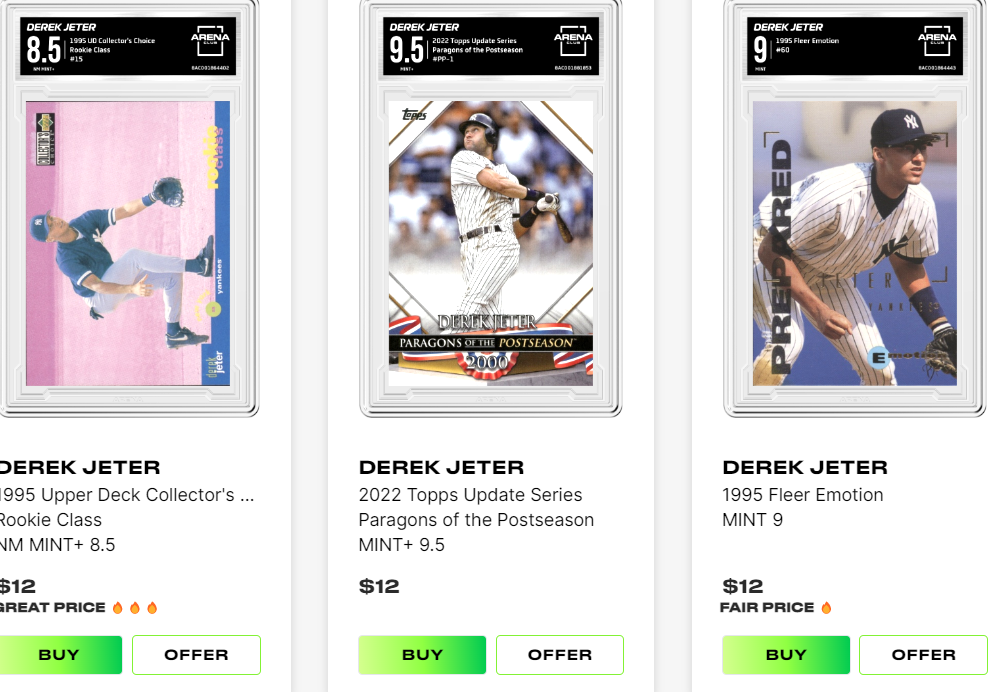 Can you share the most interesting story that happened to you since you began your career?
One of my most significant a-ha moments as an entrepreneur came while talking with Brian Liu, who would be my business partner at LegalZoom, about doing something more exciting than working at law firms. When we realized that the economics behind our initial concept of having stay-at-home attorneys answer people's legal questions wouldn't work, we started thinking deeper about what else we could do. That's when we came up with the idea of using the Internet to automate the creation of legal documents.
However, this was during the early days of the Internet when people feared inputting their credit card and other sensitive information because they didn't know where it was going. So, the question became, "How are we going to build trust with consumers?" We decided to contact Robert Shapiro, whom everyone knew from the OJ Simpson case, to partner with us. His notoriety lent credibility to our brand with consumers. This was an effective strategy for increasing brand awareness and building consumer trust in future companies.
Can you share a story about a mistake you made and how you handled it?
As an entrepreneur, it's vital to make sure that the fear of failure isn't keeping everyone on the team from trying new ideas. You have to communicate that it's ok to fail. Failing is learning. Many entrepreneurs failed several times. They know that getting back on that horse to keep going is crucial because nothing happens by itself.
Leading with empathy is essential because mistakes will inevitably happen as people work and iterate together. By demonstrating your understanding that everyone makes mistakes—including yourself—you empower the rest of the team to step up and take ownership of any mistakes. This way they can rectify the situation sooner rather than later in order to keep the team moving forward.
Do you have any words of leadership advice for others about building their business?
I love starting businesses that do something completely new. When you create a business that breaks the mold, it can have a lasting impact, transforming commerce or any industry. It's crucial to put the right team in place to execute it as that is what gives a business its competitive advantage because ideas are a dime a dozen. However, this doesn't necessarily mean hiring the best technologist from Facebook or Google, for example. It's bringing in people who believe in what you're trying to accomplish and how. This belief should be inherent in every team member's DNA—from your customer service people to your founders. Ensuring those you hire will gel is equally important. A happy, close-knit team performs better together. As Henry Ford said, "Coming together is the beginning. Keeping together is progress. Working together is success."
Can you describe the impact technology is making on your industry?
AI computer vision makes it easier to authenticate and grade products, building greater confidence in the collectibles marketplace. By applying machine learning models to images, computers obtain data from photos to verify a product's properties and determine its quality. As these tools collect more and more data from genuine products and market trends, machine learning allows for faster and more transparent authentication and grading. While this will help keep pricing affordable for consumers, it will also be a more effective way to detect counterfeits, making investing in this technology worth its weight in gold for both buyers and sellers. This is where Arena Club comes in.
What are your "3 takeaways or tips" you can share with our readers about navigating a changing industry?
1 There's never been a better time to start your own business. Easy access to technology, high-speed broadband service, online business software, and numerous eCommerce platforms, empower aspiring entrepreneurs worldwide to follow their passion rather than an industry. However, this means greater competition in the marketplace, so be prepared to work hard because nothing comes easy. But it's absolutely possible if you believe 100% in what you're doing. Just keep working to make it happen.
2. It's all about the team. Reaching beyond that initial plateau of success is all about the process and team you put in place versus innovation when growing a business. The early days of a startup can be a bit chaotic—everyone's working on everything, and you're constantly putting out fires. Having processes in place is vital to ensure that the team is aligned and that you're not missing any details as you innovate new ideas for the marketplace.
3. Balance risk- reward. Accepting a modest level of risk with a win-or-learn mindset encourages team members to take on an optimistic attitude and be more willing to try the unknown. You get so much more out of employees when you give them the freedom to make decisions independently. They not only develop personally but also as leaders. It also fosters innovations because one idea that might not work out today may evolve into one that does the job tomorrow.
For more about Brian Lee and Arena Club, please visit: