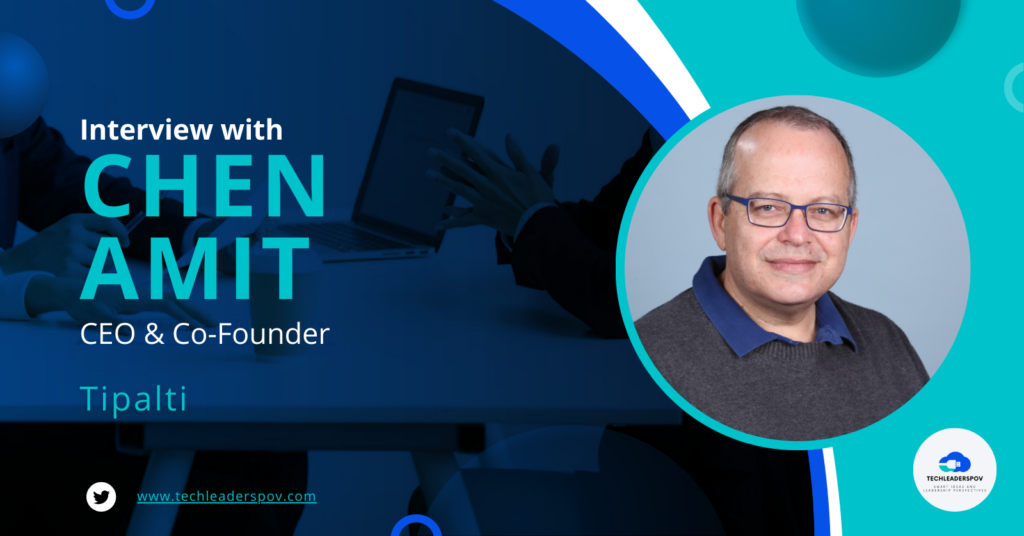 As part of our Executive Spotlight, TechLeadersPOV spoke with Chen Amit, the CEO and Co-Founder of Tipalti, the leader of end-to-end payables solutions, built to handle the evolving needs of any business—with a focus on scale, efficiency, spend control, and visibility. He co-founded Tipalti in 2010 and ran it as the only employee for the first year; Now, the company is headquartered in Foster City, CA, and has offices across the U.S., the U.K., Israel, Canada, the Netherlands and Republic of Georgia with over 1,000 employees. Prior to Tipalti, he was CEO of Atrica, a carrier Ethernet company that Nokia-Siemens acquired.
Can you tell us a story about what brought you to your business? What was behind your desire to start your journey?
Tipalti was created to solve a real problem: making worldwide payments easy for firms of any size. I only started on it when a friend asked me to make a payments solution for his adtech business. That's when I realized the need for automated accounts payable software that would manage, execute and reconcile the entire process of making outbound payments to partners and suppliers. Now, Tipalti is the only global payables solution to streamline all phases of the accounts payable and payment management workflow in one cloud platform, automating more than $43 billion across 200 countries.
Can you share the most interesting story that happened to you since you began your career and describe how your business and industry have evolved?
It's hard to pick just one. Something that immediately comes to mind is when Tipalti was a single-person company for the first year. I was building the software, winning customers, integrating with banks, managing operations, and supporting customers. Needless to say, when we doubled the team (read: hired another person) in the second year, it was thrilling. There was a lot of pulling ourselves up by the bootstraps and staying nimble.
Within that first year, we won our third customer – SeekingAlpha. I pitched them and got them to say yes, only to hear later that the Board wanted them to look at a large competitor. Keep in mind, Tipalti is still a one-person operation, and the competitor SeekingAlpha was vetting had 400 people.
Luckily, they ended up adopting Tipalti and are still a customer to this day. It felt like my own David vs. Goliath and was extremely empowering to get that confirmation that Tipalti was valuable and unique.
Can you share a story about a mistake you made or a business issue you had to handle? What leadership lesson did you learn from that experience?
Mistakes are part of being an entrepreneur, so if I don't make them, I don't think I'm stretching myself or my company enough. We probably could have accelerated our growth investments earlier, but I believe that we were able to avoid the big mistakes that could have had a detrimental impact. The smaller mistakes, however, are a required part of the process.
Do you have any leadership advice for others about building their business, personal development, or navigating new trends in your industry?
Customer advocacy and retention are everything when starting and maintaining a successful business. Marketing operations such as PR, social, advertising, and events are important to the success of a business, but customer advocacy can be the difference between you and your competitors. With a near-perfect retention rate, Tipalti demonstrates that not only are our products and services effective, but they are scaling alongside our customers.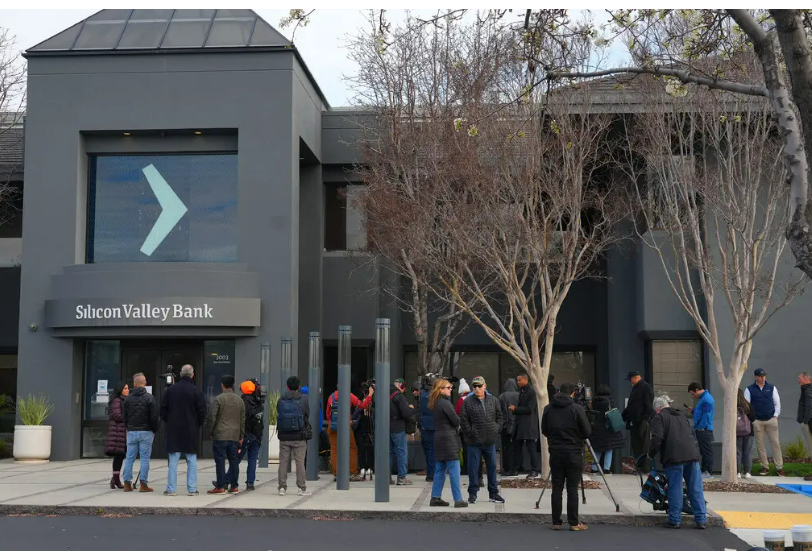 Can you describe technology's impact on your industry, business, or customers? What impact are you making, and how you are disrupting or transforming your industry?
This is an industry that desperately needs tech solutions like automation to alleviate teams' workloads, increase time for strategic thinking, and ultimately improve the decision-making process.
Particularly with this month's implosion of SVB, CFOs have a greater need for financial controls and visibility than ever before. At Tipalti, while we weren't directly impacted, we see new and existing customers moving more funds from SVB. To prevent disruptions in their payouts, we're leaning into our award-winning automation to ensure what we're doing is correct and fast.
We also implemented controls to proactively screen payees through national blocklists (OFAC, EU, HMC) before all supplier payment attempts to block fraudsters who may be trying to game the situation.
How has technology impacted your business and team?
The pandemic was a turning point for everyone, and accounting teams were not immune. For example, remote work introduced the importance of easy and fast collaboration. When the pandemic hit, most of the necessary dialogues among accounting teams were held outside the context of the bill, leading to challenges when tracking Q&As, repeated back-and-forth interactions, and delays.
We solved that with Bill Talk and Bill Docs product innovations, which allow buyers, AP staff, and business approvers to work with each other directly on the bill by exchanging questions and comments and attaching documents within Tipalti, all without needing to log in. These updates have saved thousands of Tipalti users time and resources by simplifying these approval conversations and centralizing feedback directly on the bill.
What are your "3 takeaways or tips" you can share with our readers about your solution or point of view on building a business or dealing with a changing market?
In terms of building a business, entrepreneurship does not have to be your passion. To say I wasn't interested in payments would be an understatement. It was and still is incredibly unsexy – but there was a pain point I saw in the process, so I seized the opportunity alongside my co-Founder, Oren Zeev. We believed enough in ourselves and in our vision for Tipalti to venture into a previously unnavigated field. That belief brought us here – the leading B2B fintech unicorn.
When looking forward in a changing market, I think we're coming up on a shake-up in our industry. The financial changes, pressures on the viability of business models, and greater investor scrutiny will cause many companies to look for buyers, and, unfortunately, many others to close shop. Specifically in the high-growth and mid-market segments, the level of investments needed in the breadth and depth of the solution, as well as the investment in a white-glove GTM, will require levels of investment that only a few companies will be able to obtain.
The most important tip I can share is the importance of building a quality team. The best decision I have ever made in my career has to be the team I have surrounding me. At Tipalti, we have a team that works extremely well together; we're aligned, committed, and passionate about the vision. The senior leadership team has been working together for many years now, and I think that in a business like Tipalti, that creates immense value. The complexity of our industry requires deep knowledge, and the team members that were able to grow and personally develop themselves to continue to support the company are a critical part of our strength at Tipalti.
Connect with Chen Amit on LinkedIn and Twitter