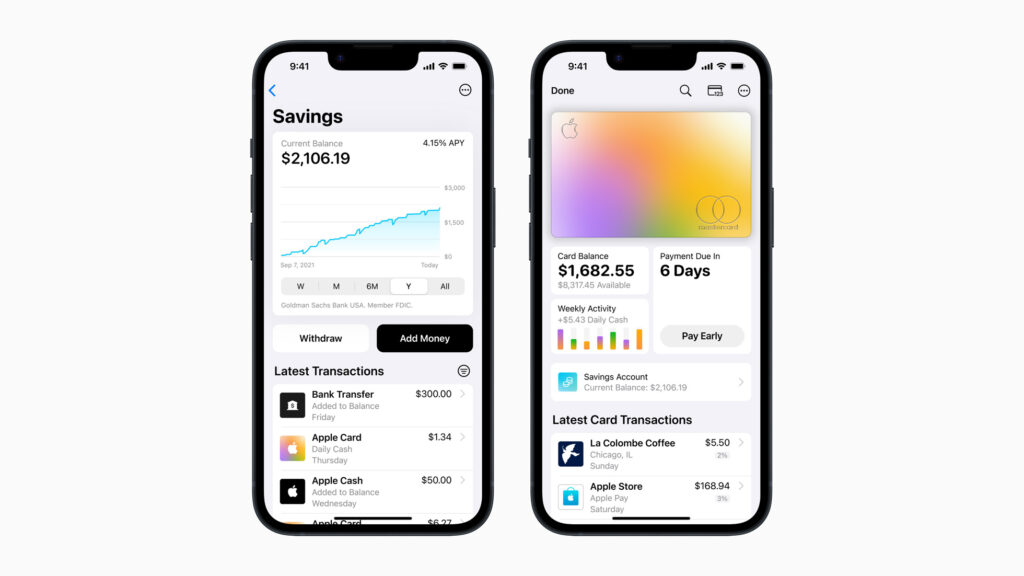 Apple Inc. introduced a long-promised high-yield savings account with Goldman Sachs Group Inc., looking to attract US financial clients with an attractive rate and the ease of its Wallet app.
The new offering will let Apple Card users earn a 4.15% annual yield, more than 10 times the national average, the tech company said in a statement on its website Monday. The account has no fees, minimum deposit or balance requirements and can be set up from within the Wallet app. The maximum balance for the account is $250,000.
Bloomberg reports that the move thrusts the tech company's clout into a broader fight for depositors, potentially adding to the pressure on other financial firms that are trying to protect their funding. "Small and midsize banks, in particular, have been facing withdrawals this year, as savers chase higher returns elsewhere or move their money to safe havens, such as JPMorgan Chase & Co., in the wake of Silicon Valley Bank's collapse last month," Bloomberg reports
.Apple announced the product in October, part of a series of new financial offerings. The idea is to generate more revenue from services, which have already surged in recent years, and provide yet another way to lock consumers into the Apple platform.
Still, pushing into the industry hasn't always gone smoothly. A "buy now, pay later" service suffered a long delay before beginning to roll out last month. And the savings account itself took about six months to appear after the announcement. The Apple Card program also is only available in the US.
"Our goal is to build tools that help users lead healthier financial lives," Jennifer Bailey, vice president of Apple Pay and Apple Wallet, said in the statement.